35 wks preggo Asian babe – measuring, lactating, baby oil – Siren Thorn Inked Asian Goddess
November 14, 2019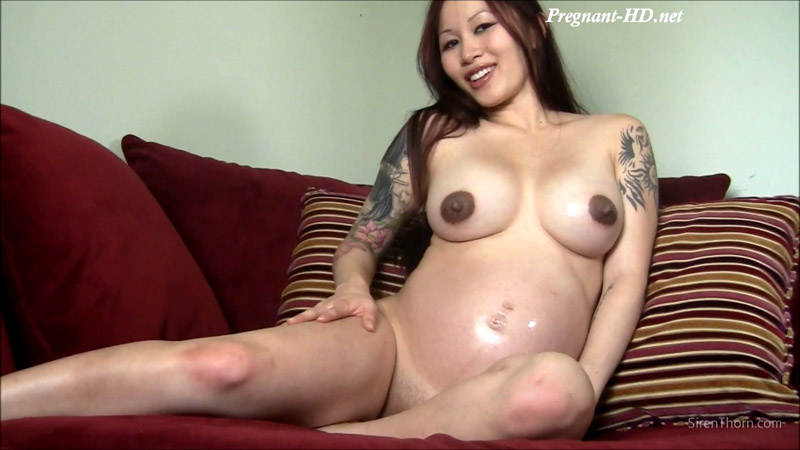 35 wks preggo Asian babe – measuring, lactating, baby oil – Siren Thorn Inked Asian Goddess
Only 5 more weeks to go! I have such a nice, round, full belly now. I talk about my pregnancy and slide down my sexy nightie to reveal my big, full, 36D breasts with dark nipples. I'm starting to lactate now too! I squeeze my big, milky tits and some milk drips out of my nipples. Mmmm.
I measure my breasts, belly, and ass and weigh myself to see how much weight I've gained and how much my body has expanded and grown. I've gained 17 pounds! Definitely feeling heavier. 😉
I show you my belly up-close, teasing you, and making you feel like you are actually underneath me while I climb on top of you. Then I take some baby oil and rub it all over my sexy, big preggo belly. I tease you with my round, pregnant body and my sexy pussy with gorgeous, big pussy lips (in this clip, I had to grow my hair out for a couple of weeks so I could get Brazilian waxed later! I rarely let my pussy hair grow out ;).
Your preggo Asian babe loves teasing you!
Size: 747 Mb Duration: 10 min Resolution: 1920×1080 Format video: MP4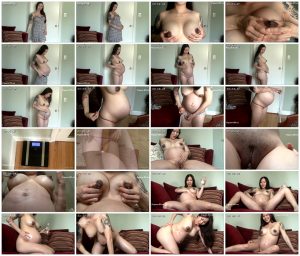 Download link:
35 wks preggo Asian babe- measuring, lactating, baby oil – Siren Thorn Inked Asian Goddess.mp4