Maria Jade – Banged to Delivery – Taboo Family Affairs
June 2, 2021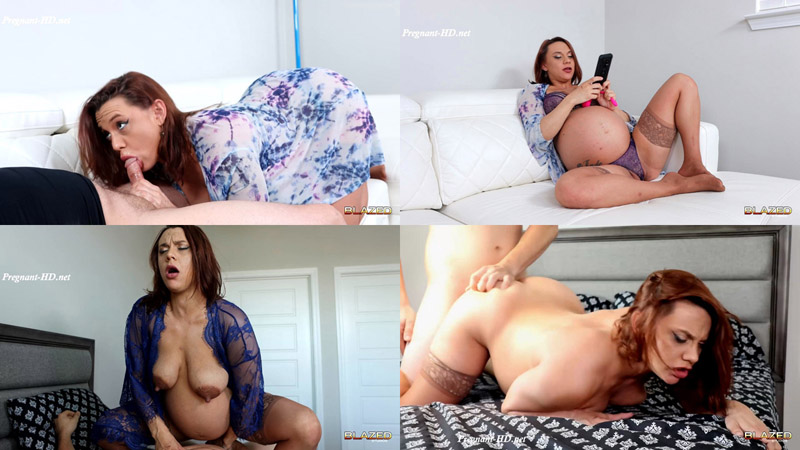 Maria Jade – Banged to Delivery – Taboo Family Affairs
9 Months Pregnant and In Labor – Shot the day before delivery.
Maria Jade is pregnant, very horny and ready to deliver twins. She wants to have sex but her husband says he's worried about hurting the pregnancy. Maria chuckles telling him he's not going to hurt her doing what got her pregnant. Wanting some dick before he goes to work, she gives him a blowjob. After her hubby leaves for work, she plays with her lovesense toy when he calls from work. "Hi honey, your step-brother is coming over?" she says surprised. Maria has always thought her step-brother-in-law Johnny was cute so she has an idea on how to resolve her horniness problem.
When Johnny arrives she shows him around the condo finishing in the bedroom. She tells him she needs to change into something more comfortable and to wait on the bed. Maria comes out wearing a blue lace robe and nothing else. She pushes him back on the bed and tells him that fucking would help expedite her delivery. Before Johnny can say anything, his cock is in her mouth. Maria rides him, is banged doggy and is creampied with enough cum she could have triplets. Not long after they finish she feels a sensation and.
"OMG I think my water broke!"
Size: 2.3 GiB Duration: 48 min Resolution: 1280×720 Format video: MP4
Download link: