Shaving Off 2 – TheLifeErotic – Sonja
December 8, 2020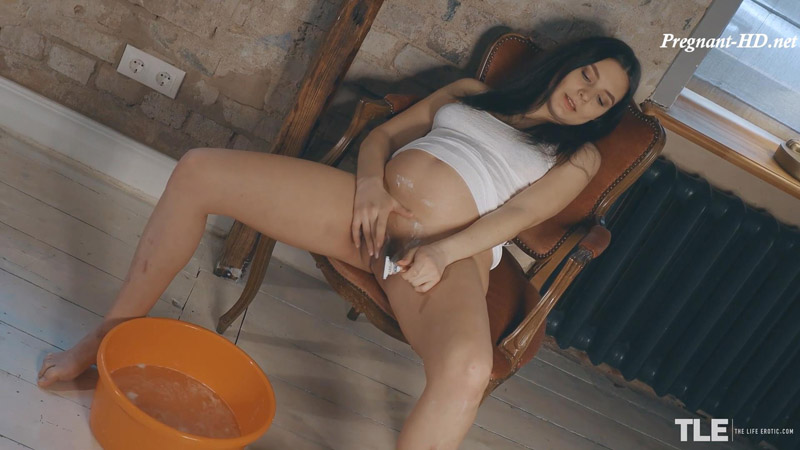 Shaving Off 2 – TheLifeErotic – Sonja
Sexy Sonja, a pregnant brunette with a cute smile and dimples, is taking time out to pamper herself. She's wearing a simple white camisole stretched over her neat bump and swollen breasts, with her hard nipples straining against the thin white cotton. She slathers shaving foam on one leg, then whisks the hairs off with a safety razor. However, before she can shave the other one, she becomes distracted.
Thighs splayed wide, she inspects her naked pussy with a hand-mirror. Stubble is growing, so she smears on more foam, hikes up her cami to expose her belly, then begins to shave her mound and lips. Again, she gets carried away – as she pulls her puffy folds taut for the razor, she is turned on by her own touch, and soon her manicured fingers are circling her clit.
With her juices flowing she slips her fingertips inside of her snatch, lounging back in her chair, an ecstatic expression on her face. She plows herself rhythmically, audibly wet and sticky, and yanks her top right up to free her tits so she can give her huge, chocolate-brown nipples some skin-on-skin attention.
Next, she uses the rounded handle of her razor as a mini dildo, captured in close-up as she pounds it in and out, writhing in her seat. Then she changes position to kneel on the floor, bending over the chair. Reaching back to bang herself from behind, she shows off her beautiful pregnant body.
As she approaches orgasm her moans become louder, rising to whimpers. She sprawls in her seat once more, stroking her belly then tweaking and tugging on her clit as she cums hard. Spent, she enjoys the afterglow, lost in bliss as she caresses her body all over…
Size: 1.1 GiB Duration: 15 min Resolution: 1920×1080 Format video: MP4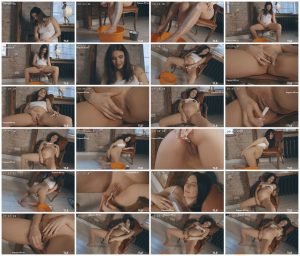 Download link: