The Pregnancy Potion Vol II ENF – XxNaughtyGirlxX
February 20, 2023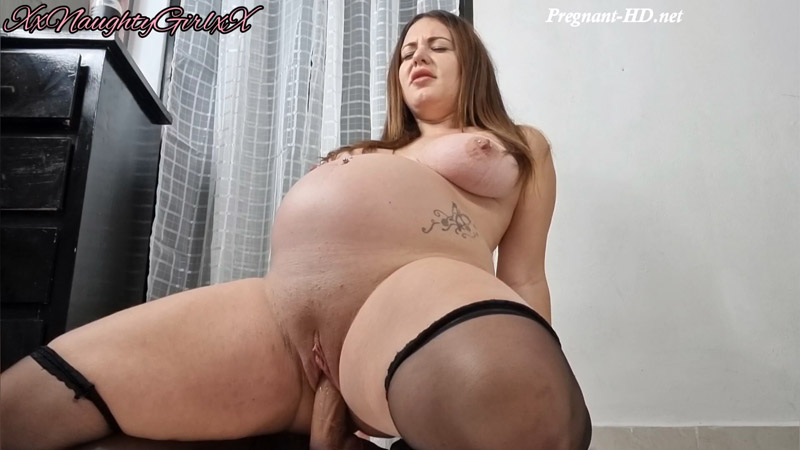 The Pregnancy Potion Vol II ENF – XxNaughtyGirlxX
Another take on the pregnancy potion. This is the ENF better known as the embarrassed naked female. You have your hair down. Video starts with you behind the curtain like in the other video. You are wearing a different outfit from the previous video that you are bursting out of plus the stockings (I love the stockings). You don't want to come out because you are embarrassingly huge. You are just a secretary and didn't realize that you accidentally drank an experimental pregnancy potion in the lab.
But you come out because the male scientist says he needs to document what happened even though it was an accident. You come out from behind the curtain trying your best to cover your huge tits and giant belly. You can't believe how huge you have grown! This time let's try to get some more of your sexy legs in the shot.
"What! You need me to take off my clothes? OMG, this is just awful! You need to video me?"
You take off you clothes (but leave the stockings on) and try your best to keep your naughty bits covered with your hands, but don't do a good job of it. He needs video of you from all angles. As he videos you, you find yourself starting to pleasure yourself.
"I'm so sorry, I don't know what's coming over me." You take to covering your tits and vagina again, but tell him that something is wrong. Even though you are hugely pregnant, you are a virgin, but you are becoming crazy horny and you need him now.
You start riding him cowgirl (try to keep your face in the shot). Tell him that this is the best thing that has happened to you and you just want to keep getting bigger and bigger.
When your done you take a of something in a cup. " Let's see what happens next," you say!
Size: 2 GiB Duration: 16 min Resolution: 1920×1080 Format video: MP4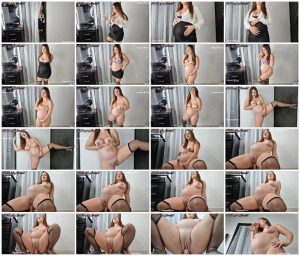 Download link: