Your Pregnant Boss Is In Labor – Disco Kitten
August 27, 2023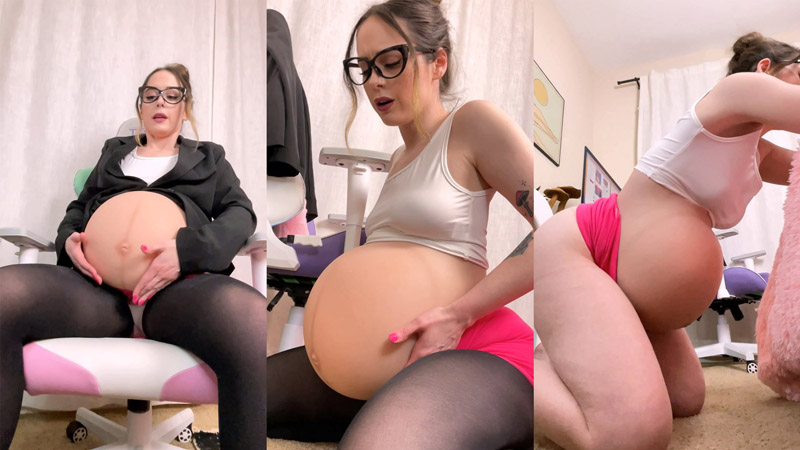 Your Pregnant Boss Is In Labor – Disco Kitten
Background:
After a reckless night at the company conference 9 months ago, your boss came home with a positive pregnancy test. Sure, hooking up you (a sales rep) would be an HR nightmare, but who was going to find out? The two of you work at different locations after all…
Video:
In this video, your boss ("Dee") is overwhelmed and overdue. The biggest project of the year is due by the end of the week and Dee is due any second. Dee feels sore, swollen and nauseous but has made it this far through the pregnancy by herself. Nothing is stopping her from making it to maternity leave… That is, until the contractions hit.
Dee is alone in the office late at night when the contractions kick in. She begins to undress when her water breaks on the floor. Alone and desperate, she has no choice but to call you (the sales rep) for help through birth. Dee tries various birthing positions while you help her through her labor.
Size: 1.2 GiB Duration: 14 min Resolution: 1080×1920 Format video: MP4

Download link: