Pregnant Step-Mommy Teaches You to Masturbate – Princess Kristi
September 4, 2020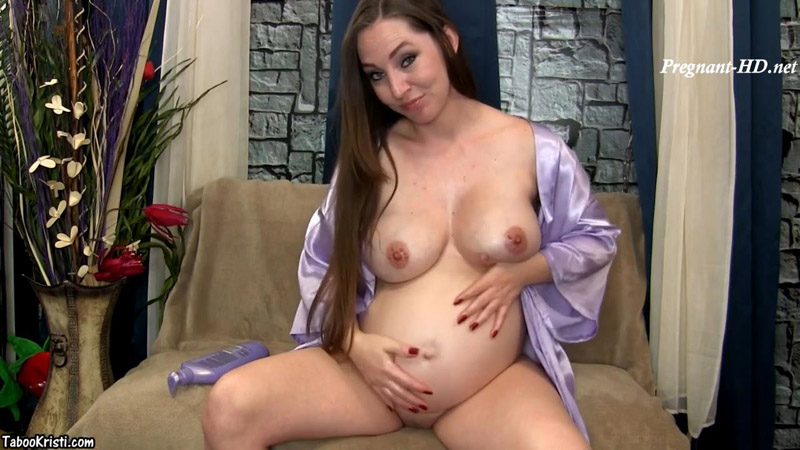 Pregnant Step-Mommy Teaches You to Masturbate – Princess Kristi
Your sexy pregnant step-mother just got out of the shower and is applying lotion to her beautiful glowing pregnant body. Her door is cracked and you can't help but peek through the open door and watch her rub the lotion in to her body… you are mesmerized, unable to remove your eyes from your step-mother's pregnant body. You are fascinated by how big her breasts and belly have gotten… you are lost in her beauty… until she suddenly notices you spying on her!
Honey! What are you doing?! Were you spying on step-mommy? Oh don't run away baby, come back. I'm not mad, I promise. I was just a little surprised is all but I want you to come in and talk to step-mommy. Tell me honey, have you been spying on me… more than just this once? You have, haven't you? Well, I understand. I do. I understand that my sweet step-son is obviously curious about his step-mom's ever growing pregnant body and that is totally normal honey. Infact, I want you to stay in here while I finish applying my lotion and we can have a little "talk".
You like my pregnant body, don't you step-son? You like it a lot… I can tell. I can see from the tent in your pants that you are very excited right now… watching your pregnant step-mommy rub her beautiful body with lotion. You understand what is happening, right baby? Your penis is hard because you are very excited by your step-mommy and I want you to fully understand everything that is happening to you right now. Here, take some of my lotion in your hand and start rubbing it on your penis. Step-Mommy is going to teach you how to masturbate your penis. Now don't go too fast honey… you want to do this right so you can experience the true pleasure of masturbating. Slow down baby, don't go so fast! I know you are excited but you must pace yourself…
You know what? I think you need step-mommy to help you. I can show you just how to do it because you obviously need a little help. Just come sit down infront of step-mommy and let me touch your penis. I am going to make you feel so good and I'll show you exactly how you should touch yourself. You can look at your step-mom's swollen breasts and big pregnant belly while I am stroking you. That's right honey, just let step-mommy make you feel good and I am even going to make you have an amazing orgasm right on my pregnant belly!
Size: 1.3 GiB Duration: 34 min Resolution: 1280×720 Format video: MP4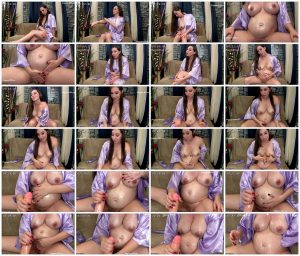 Download link:
Pregnant Step-Mommy Teaches You to Masturbate – Princess Kristi.mp4