Agent Hahn's Alien Impregnation – Rapid Growth Sci Fi Parody – Ludella Hahns Fetish Adventures
September 6, 2022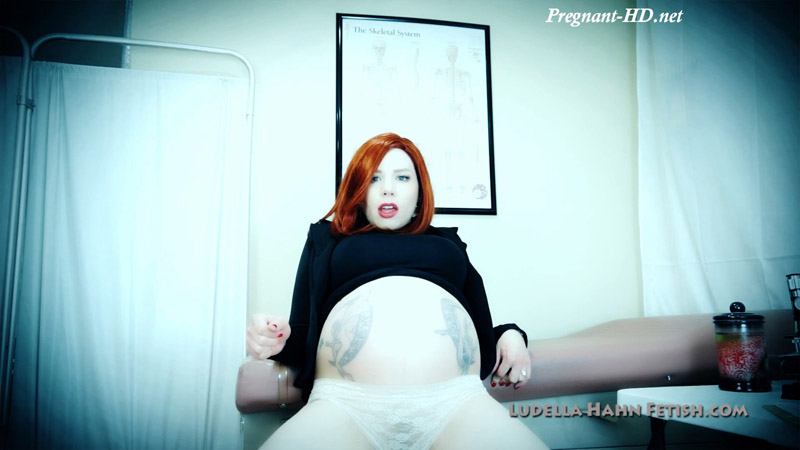 Agent Hahn's Alien Impregnation – Rapid Growth Sci Fi Parody – Ludella Hahns Fetish Adventures
Agent Hahn has an appointment with Dr. Eisner regarding a case she's investigating, but when she arrives at his lab, he isn't there. She decides there's no harm in looking around a bit, and she finds some curious items, like a brain that doesn't look quite human. While she's returning a vial to its holder, the Dr. sneaks up behind her with a tired rag and quickly puts it over her nose and mouth. Completely caught off guard, she accidentally breathes in the rag when she gasps. She struggles to pull it from her face, but she's already grown weak and her eyes flutter and roll as she grows and falls to the ground.
When the scene reopens, Agent Hahn is napping on the exam table. The doctor inserts a syringe into a beaker of red fluid, filling it completely. Ludella's eyes flutter as she starts to wake, but she's still in a weak and tired daze. Her words are mumbled and slurred while she tries to piece together what's going on. The doctor feels around for her navel and inserts the syringe, causing Ludella to gasp and moan in pain while he injects the fluid into her. He leaves her alone in the room once he's completed his experiment of impregnating her with alien seed.
She writhes and moans, grasping at her waist, and within seconds her belly begins to expand rapidly until she has a big pregnant belly. She sits up, examining her new round waist. "What was that? It's like I'm pregnant, but I've never seen such rapid growth. Was it human or something lab-created?" She stands up, rubbing her big round belly. "If Mulder were here, he would probably say it was alien." She's suddenly struck with a severe amount of pain and she pulls up her dress to look at her big bare belly. While rubbing it, contractions start to hit and she falls backward, moaning in pain. "It feels like it's trying to claw its way out of me." She gets back onto the exam table, writhing in pain while breathing heavily and opening her legs. "This is impossible. I was only injected minutes ago and I think I'm giving birth..whatever is inside me is ready to meet the world."
She huffs and puffs, moaning and pushing with her legs spread apart at the end of the exam table. After a while, she looks down and gasps at what is coming out of her…and soon, you see it too. A big slimy tentacle swoops out and up, while she moans. It slithers back and forth while it exits her body, chirping in its alien tongue, and she falls back onto the table, in shock and exasperation, giving birth to an alien creature.
Size: 896 Mb Duration: 12 min Resolution: 1920×1080 Format video: MP4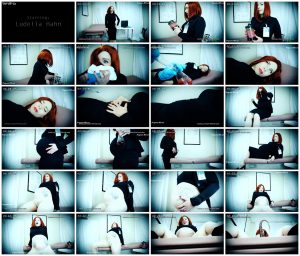 Download link:
Agent Hahn's Alien Impregnation – Rapid Growth Sci Fi Parody – Ludella Hahns Fetish Adventures.mp4