I Ate Santa Vlogger Vore – Gaining, Fat Pregnant Belly, Transformation, & Implied Vore – Ludella Hahns Fetish Adventures
May 4, 2020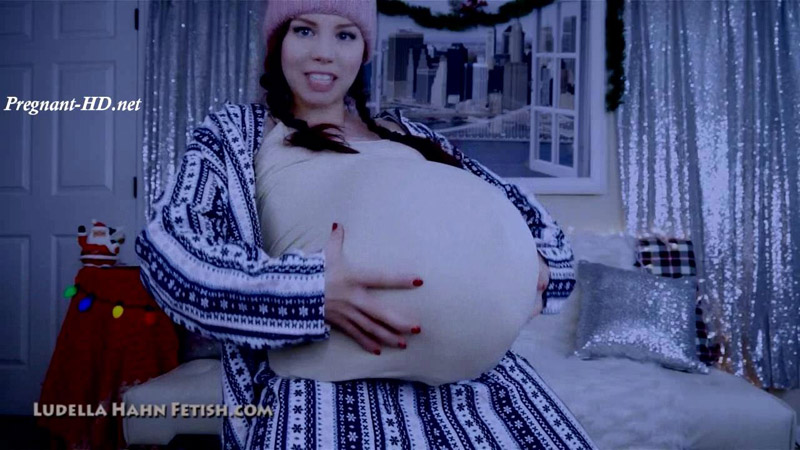 I Ate Santa Vlogger Vore – Gaining, Fat Pregnant Belly, Transformation, & Implied Vore – Ludella Hahns Fetish Adventures
Bubbly millennial vlogger Ludella does a special livestream on Xmas Eve to see if she and her viewers can get a glimpse of the Big Man himself. Decked out in her holiday jammies she shows the cocoa and cookies she's leaving out, just as a bit of extra kissing up to guarantee she gets the gift she's already written to him 5 times about: a new apple watch.
"Shhhh… do you hear that? I think he's hear! We need to pretend we're napping." She whispers to her viewers. Then she curls up on her couch and closes her eyes.When the floor starts creaking, she peeks open her eyes and creeps over to the camera. "He's here! He's really here! And he's putting a present under my tree!" She whispers excitedly. "Wait… that's not what I wanted. What is that? No… he's heading back to the chimney… Hold on, guys. Don't go anywhere."
She scurries off camera to stop him before he can leave. You can hear her yelling at him about the awful gift and how she's been good all year just for the present she asked for and then you can hear the struggle between them… and then… the the sounds of a crazed girl consuming a scared old man. She waddles back toward the camera with a HUGE BELLY as she seems to be finishing swallowing him. Her belly grows larger as she does, and then she gulps and falls to the ground.
"Oh no… I just ate Santa. Oh no. This is Santa!" She rubs her big fat belly. "But, that means he won't be making it to anymore houses… and my subscribers are going to drop and I'll lose my monetization. Oh no…" Burp!
But then her face switches from that of shock and worry to something darker. "Well..I'm sure you would have done the same thing if you got the horrible gift he gave me instead of what you wanted. He gave me Toe Tunes Slipper Speakers! What even is that?? And when I had so many opportunities to be naughty all year but I was GOOD just so I could get an apple watch and he gives me damn slipper speakers???"
She then realizes she has Santa's magic from eating him. "You know what… I'm Santa now. That's right! I'm Santa! And if you unsubscribe from my channel, you'll get on the naughty list. And I'm going to EAT everyone on the naughty list." She's so hungry that she eats Santa's cookies saying all the cookies are hers now and then she uses the cookie to demonstrate what she'll do to people on the naughty list… until she crumbles it and it falls to the floor before she gets to eat the last one. "Dammit!" She shrieks. "I'm so hungry! Guess I'll just come find YOU." She opens her mouth wide and comes close to the camera.
Size: 738 Mb Duration: 14 min Resolution: 1280×720 Format video: MP4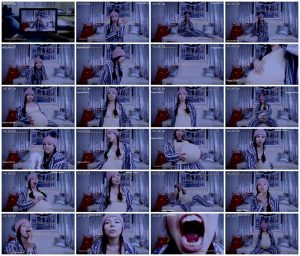 Download link:
I Ate Santa Vlogger Vore – Gaining, Fat Pregnant Belly, Transformation, & Implied Vore – Ludella Hahns Fetish Adventures.mp4